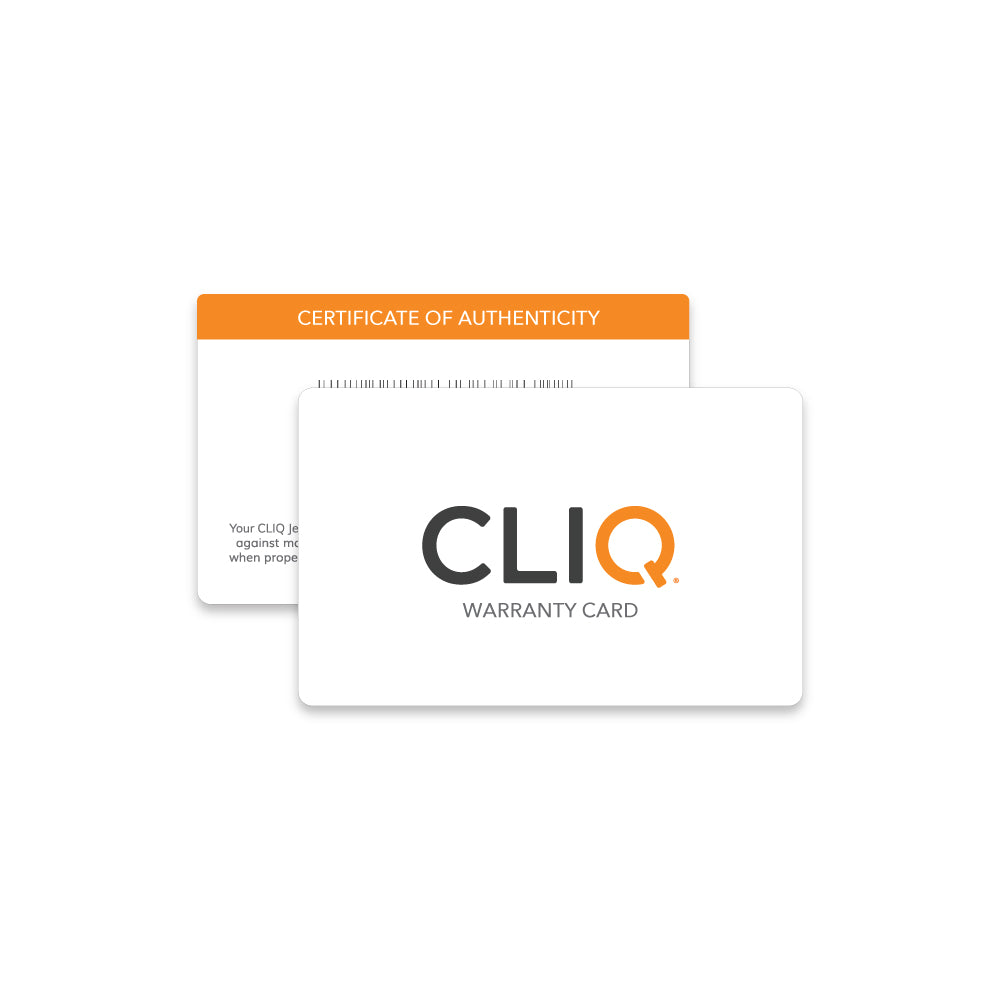 Our products are created with the know-how and passion of our master craftspeople. Each CLIQ ring comes with a 5-year warranty beginning on the date of purchase. The warranty covers any material or manufacturing defects under normal wear, and when properly installed and maintained by an Authorized CLIQ Dealer.
Please note that your warranty does not cover the following:
Damage caused by negligence, accident, or alterations.
Misuse and failure to follow instructions provided by CLIQ Jewelry.
Damage resulting from an unauthorized third-party intervention.
Wear due to normal usage and ageing effects.